From little acorns,
mighty oaks grow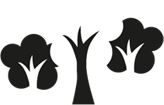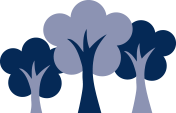 D.T. Bridges
Year 5 were set the brief to create a bridge to enable the inhabitants of a new housing development reach the shopping centre across the river.
Us Year 5 teachers do not profess to be great architects or structural engineers so we enlisted the help of Mr Chatley and Mrs Lembo.
The children explored different types of bridges and their uses. They looked at the different shapes and how bridge building has developed over the years.
There were limited materials on offer (paper, glue, sticky tape and matchsticks) so the children had to scale back from their steel suspension constructions. However, we feel that they should be proud of their efforts. Many realised that the design process can be quite arduous and had to change their designs.
We think that the next time a Year 5 child drives over a bridge they will certainly appreciate the amount of work that has gone into it!
The children decided against testing their bridges to see whose was the strongest, as they quickly realised their work could potentially be destroyed.
Below are photos of the finished display created from the children's work by Mrs Lembo.
No comments have been left yet.