From little acorns,
mighty oaks grow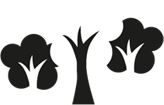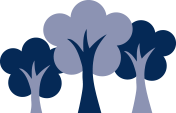 Home Learning Support
Dear Palace Wood Parents and Carers,
The next few weeks, and possibly longer, will continue to be challenging. We are in an unprecedented time and we continue to do the very best we can for you, your children and your families. The staff team will continue to work as hard as they can to provide support in different ways for our children at home as well as our key worker and vulnerable children still in school.
The Palace Wood community has pulled together so much throughout this time and we hope that we can continue to support each other.
Through each year group tab, you will find weblinks and resources that can be used at home. You will find a link to a drop box where you will find home learning packs. If you have a printer, you can download and print these. If not, please pick a page to work through in the exercise book that we sent home on Friday 13th March, alongside printed workbooks. At the bottom of the page is an attachment with a list of suggested websites for the whole school.
For maths, we highly recommend the White Rose. It has tutorials and worksheets.
https://whiterosemaths.com/homelearning/
As you may be aware, the school subscribes to Now Press Play. They have kindly released a home learning package so that our pupils can access Now Press Play at home. Please see the document below for more information. You can access this at:
http://nowpressplay.co.uk/learn-at-home/
Password: nowpressplay
The school subscribes to the following websites. Your child should have come home with a login on Friday 13th March. If you need your child's login again, please email the school office and they will direct your email.
MyMaths - https://www.mymaths.co.uk/
TTRockstars (Oaks) - https://ttrockstars.com/
Numbots (Acorns) - https://play.numbots.com/#/account/school-login-type
Purple Mash - https://www.purplemash.com/sch/palacewood