From little acorns,
mighty oaks grow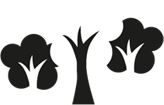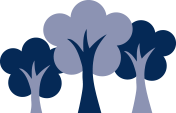 Mrs Kyte's '80's Friday' Playlist -so last year!
As a result of many requests from Tigers the '80's Friday' playlist is here and will be added to weekly- sorry parents!
Feel free to send in your requests via your child's contact book or add in the comments below. Must be eighties though!
Thumbnails included so the children (or yourselves) can listen.
Stand and Deliver - Adam and the Ants
Never Gonna Give You Up - Rick Astley
Wake Me Up Before You Go Go - Wham
Take on Me - Aha
Living on a Prayer - Bon Jovi
Walk like an Egyptian- The Bangles
Beat it - Michael Jackson
Ghostbusters - Ray Parker Jnr
Back in Black - ACDC
I'm still standing - Elton John
Harold Faltermeyer - Axel F
Africa - Toto
Summer of 69 - Bryan Adams
Wild Boys - Duran Duran
A very rare 2nd '80's video this week. Nicolas' dad's other choice became an instant hit with the class, so much so, we had to listen to it twice and another track by the same group. A group- I have to admit - I hadn't heard of. So the new 'suoer group' of Tigers is below - enjoy the true essence of the eighties :)
You're my heart, you're my soul - Modern Talking
You spin me right round - Dead or Alive
Eye of the Tiger - Survivor
Karma Chameleon - Culture Club
Don't Leave Me This Way - The Communards
Walk the Dinosaur - Was not Was
Smooth Criminal - Michael Jackson
Need You Tonight - INXS
Walk this Way - Run Dmc ft Aerosmith
I won't let the sun go down on me - Nik Kershaw
Wouldn't it be good - Nik Kershaw
Especially for you - Kylie and Jason
Dancing on the ceiling - Lionel Ritchie
Come on Eileen - Dexy's Midnight Runners
You can call me Al - Paul Simon. Mr Chatley is finally granted his request!
500 miles - The Proclaimers
Can't touch this - MC Hammer
Girls just wanna have fun - Cyndi Lauper
It's another year , another '80's !
The original list has been left up for amusement ! We are starting a new year. Requests welcome !
No comments have been left yet.