From little acorns,
mighty oaks grow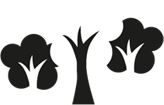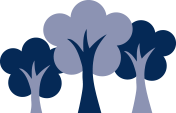 Robin Hood themed week
Recently, Year 6 took the book they were studying to new heights. Through a variety of Robin Hood themed activities, they found new ways of learning. At the start of the week, small groups made predictions for what would happen next in the story. They then story-mapped these, annotating on characters and settings in preparation for filming. The groups then used the iPads to film and later edit their films using iMovie. The sound effects, titles and transitions they included were certainly very impressive! The next day, the children considred the features of a film trailer before designing and making their own. They later enjoyed watching and evaluating each other's.
The children thoroughly enjoyed our archery session, where they were taught the Robin Hood and Maid Marion positions for holding the bow as well as how to achieve maximum accuracy when releasing the arrow. We were very impressed with the children's skills at this, especially when this was new for most!
To get a taste of 12th century life, the children also made Medieval gingerbread. This was very sticky but a very tasty task! We enjoyed these on Friday, sandwiched together with toasted marshmallow, sitting around an open fire at Allington Open Space. We also performed our predictions in the woods, which felt very authentic!
No comments have been left yet.