From little acorns,
mighty oaks grow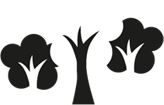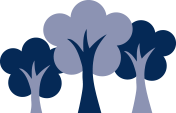 Welcome to Year 1
Welcome to Year 1
We are Bears (Mrs Bedford, Mrs Childs, Mrs Adair and Mrs Norris) and Giraffes (Mrs Gallie and Mrs Chawner).
Reminders and Homework:
Doors to the classroom open at 8:45am. Please encourage your child to walk to the classroom door from the green fence on their own so they develop their independence and settle into the school day. We are always happy to speak with you regarding your child's learning and well-being; therefore, we encourage you to leave a note in the contact book if you would like to speak to us at the end of the day or to arrange an appointment. We are keen to settle the children as soon as they arrive in the classroom and begin our learning.
PE is on Tuesdays and Fridays. Please ensure your child has their PE kit in school and that all items are named. PE kit shall remain in school until the end of each half-term.
Homework for Term 1 can be found in your child's homework book (please refer to the grid on the inside cover). Please aim to complete one activity a week - there are nine to choose from. We would like all children to attempt the middle, shaded box, please. Homework books are sent home on Friday and should be returned by the following Wednesday. If you would like to add to any of the activities, please do so. We always look forward to seeing your child's learning out of school and are happy to share this on our Celebration Display in the classroom.
Spellings (not Ditties) are sent home every Monday. A spell check shall be carried out every Friday.
Mental Maths is sent home every Friday. We do not expect your child to record anything for this.
Please try to read with and to your child a little each day. This really is the best way to encourage fluency, understanding and a love of reading. Don't forget to leave a short comment in the reading record each time you read with your child. We shall be presenting reading certificates to the children at the end of each term to celebrate all the wonderful reading they do.
Term 1 learning:
This term we are looking at: seasons (autumn), weather, Florence Nightingale, Roald Dahl's 'The Enormous Crocodile', shape, measures, number and place value.
We look forward to sharing all the wonderful learning the children have experienced at the end of the term!