From little acorns,
mighty oaks grow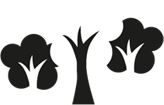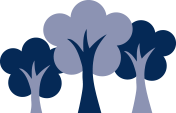 Writer of the Week
We are really proud of how hard the children are working to improve their writing. To recognise this a 'Star Writer' is chosen from each class each week. Their writing is displayed on a celebration board in school and they will also bring a certificate home. If your child is chosen please feel free to come in and see their piece of work.
Our star writers for weeks 3 and 4 in Term 2 have been :-
Caitlin and Rhys Hippos
James Doe in Rhinos
Ethan Septhon and Callum Peen in Tigers
Lexi in Lions
Jake Houston in Panthers
Freddie Gibson in Crocodiles
Harry Jesshope in Monkeys.
Our star writers for week 5 and 6 in Term 2 have been:-
Matthew Brooks in Rhinos
Logan Blount in Lions
Lily Nicolls in Panthers
Henry Dhamington in Monkeys
Mia Davidson in Crocodiles
Mollie Smith in Tigers
Our star writers for week 1 and 2 Term 3
Urban Hay in Hippos
Ted Norris in Lions
Shantillie Elkington in Panthers
Annabelle Burns and Levie Smith in Crocodiles
Oliver Beal in Leopards
Our star writers for week 3 and 4 Term 3
Noah Sephton in Panthers
Jacob Hayden in Crocodiles
Srinika Muttieni in Monkeys
Matthew Brooks in Rhinos
Max Gibson in Leopards
Our star writers for week 5 and 6 Term 3
Simeon Newell in Panthers
Samuel Gwillams in Tigers
Dineo Museza in Leopards