From little acorns,
mighty oaks grow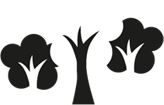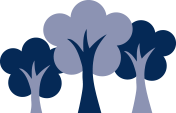 Year 1
Welcome back to Term 3! Here are some reminders for you:
PE
Monday (indoor) and Friday (outdoor). Indoor PE kit consists of black shorts and house colour Palace Wood T-shirt. For outdoor PE, please ensure your child has black jogging bottoms, trainers and a zipped outdoor sweatshirt. We request that PE kits are clearly named and remain in school all term.
Reading books, Mental Maths and Spelling
Group / Programme

Taken home

Returned by

Rigby Star general reading book

Monday

Following Monday

Read Write Inc. storybook

Friday

Following Friday

Read Write Inc. Ditties

A new book is sent home every three days. A slip shall be sent home with the book informing you of the return date.

Read Write Inc. spelling list (not Ditties)

Friday

No return date. There shall be a spelling check on Thursday

Mental Maths

Friday

There is no return date, please practise at home.

Homework (grid in books)

Friday

Wednesday
Reading Records
Please take the time to familiarise yourselves with the new reading record/contact book. You may use the 'Notes' section for quick messages for your child's teacher. Please read with your child as often as possible. A little each day is preferable to a long chunk once in a while. Please sign the reading record after each read. You may comment on your child's reading, what they enjoyed, learnt or talked about. At the end of each term all of the children are presented with a reading certificate of either bronze, silver or gold. This is determined by the number of entries in individual reading records. Please speak with a member of the Year 1 team if you have any questions about the reading record and contact book.
General Reminders
Children should bring in a water bottle and a fruit or vegetable snack each day. Please ensure all bottles, fruit and snack pots are clearly labelled with their full name. All uniform, shoes, bags and any other equipment should also be named. Could you please limit the number of keyrings/fobs on backpacks to just one please.