From little acorns,
mighty oaks grow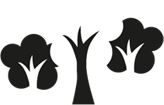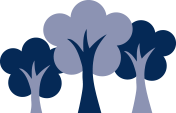 Year 1
Hello and welcome to Year 1's page!
Our classes are Bears (Miss Knowers, Mrs Adair and Mrs Trumble) and Giraffe (Mrs Tristram, Mrs Gallie, Mrs Anderson and Mrs Roberts).
Term 1:
This has been a really busy and exciting term so far even though Giraffes had to say goodbye to Mrs Chawner but we are looking forward to welcoming Mrs Roberts to Year 1. The children have now begun to get used to the more formal structure of Year 1 and have all made steps forward in their learning. As part of our History work we have been immersing ourselves in the life of Florence Nightingale. We all enjoyed the Florence Nightingale workshop where we were able to meet the lady with lap and were trained on how to treat the soldiers. We then enjoyed making our own lamps in DT. We have been authors and illustrators and have written our own books based upon the story of 'Owl Babies'. We have also had lots of fun in maths using numicon and learning to dance to 100 whilst dancing and singing.
Reminders:
Our PE days are Monday and Friday. Please ensure all PE kits are in school and include an outdoor PE kit as we will be doing outside PE most of the year. Children are not allowed to wear earrings during PE so please ensure they are taken out before school on these days if the children cannot take them out themselves.
The children are really enjoying their Book Bug challenge and it would be great if they could read for 10 minutes per day. If you read with your child please ensure you date and sign the contact book / reading record each time you read. This means that your child can receive a reading sticker each day and a tick towards their termly reading certificate.
Home learning books are to be handed in on a Wednesday and will be returned on a Friday. Spelling homework will also be sent home on a Friday. Please note that spellings and home learning books are not sent home on the last Friday of term. They will be returned with the new homework grid inside on the first Friday back to school.
Phonics Cafe:
Below is the powerpoint presentation of our recent Phonics Cafe. Please take the time to read through the powerpoint and use the links provided to gain further information about phonics and the Phonics Screening Check. Further parent tutorial videos can be found on the Ruth Miskin website.
If you have any questions regarding phonics, Read Write Inc or the Phonics Screening Check, please speak to a Year 1 teacher.