From little acorns,
mighty oaks grow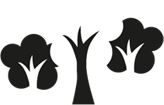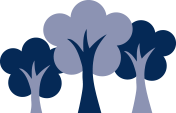 Year 4
Our classes are Panthers (Mrs Nolan, Mrs Beighton-Delille) and Leopards (Mrs Armstrong and Mrs Dockree).
Welcome back to Term 5!
We hope you had a wonderful, restful Easter break. We can't quite believe we are back in Term 5 already!
We look forward to welcoming the children back; we have a fun and busy term ahead. Full details of our Term 5 coverage can be found in the 'About Us, The Curriculum' section of the website.
Mrs Nolan and I are very excited about our English learning this term as both of us are huge Harry Potter fans and we are looking forward to reading the first book in the series, "Harry Potter and the Philosopher's Stone." to the children. We will also begin linking our maths on angles, shapes and transformations to Hogwarts and Harry Potter. We're hoping the children will be spellbound!
In History, we will be going back to the 1940s and learning about the Battle of Britain. Please feel free to send children in with any artefacts or information that they would like to share with their classes as we really do love hearing from them!
PE will remain on Mondays (outdoor) for Rounders and Wednesdays for gymnastics (indoor). Please ensure your child has a tracksuit for P.E as we will be going outside when it is dry albeit a bit chilly - hopefully no more cold snaps as we move into April and May! PE kits and trainers should remain in school. If a kit does get particularly muddy, we will send it home with your child for washing but otherwise kits can remain in named PE bags. Could we also ask that all clothing is named as we can spend some time hunting for missing unnamed items! If your child participates in an after school sports club wearing PE kit, please ensure it comes back to school the following day.
A reminder regarding home learning:
Home Learning
English homework will be set on a Friday (alternating every other week between SPAG, reading comprehension or extended writing tasks) and will be due in the following Wednesday. Work to be completed in pink home learning book.
Maths home learning will be set on a Monday and is due in the Friday of the same week. Work to be completed in green maths home learning folder.
Spellings – Spellings for Term 5 have been stuck into the children's English home learning books. Spellings will be tested every 2 weeks on a Friday and will consolidate the spelling rules learnt in class. You will also find the spellings for each term at the bottom of this page for reference so that once homework books have been handed in, children still have opportunity to practise.
If your child is having any difficulty with the home learning set, please encourage your child to speak with their class teacher as soon as possible rather than the day the homework is due in. We will always find time to go through the task with the children so that they feel confident to give the task a go independently.
Reading
We are aiming for 5 x reading each week for each child. Prizes and awards will be given out during the first week back of the following term. Please encourage your child to read at least 5 x between a Friday evening and Friday morning of the following week when we check contact books for reading. Children can write each of their 5 entries into their book stating page numbers or chapters read. We do need your signature at the end of the week to confirm they have read though.
Thank you for your ongoing support.
Mrs Armstrong and Mrs Nolan