From little acorns,
mighty oaks grow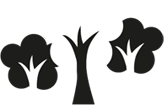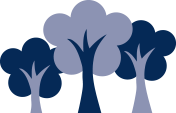 Friends of Palace Wood
Welcome!
We are the Friends of Palace Wood Primary School (also known as the PTFA - Parents, Teachers and Friends Association). We are a registered charity (number 1181700) and we create exciting events for the pupils and their families to attend, bringing our school community together and raising important funds to achieve things that wouldn't otherwise be realised within the school's financial budget. From the Christmas Fayre to Break the Rules Day, our events become lasting memories for Palace Wood children and their families.
The activities of the PTFA are steered and organised by a small but very active and enthusiastic committee of parents and school staff. We are a very friendly bunch, and our moto is the more the merrier. We are always looking for new committee members to join us! Please feel free to come along to our meetings, it's a great way to get involved in the school community and make new friends.
There are many other ways to be involved without joining the committee itself. You are welcome to contribute in any way you can, whether it is volunteering your time to help at one of our events, donating resources or showing your financial support at our fundraising initiatives! We always welcome ideas for ways to raise money or things to spend funds on and any help is hugely appreciated!
We dedicate the majority of our fundraising to a specific project each year. In the past we have bought interactive white boards, laptops and an outdoor classroom. We are currently concentrating our efforts on bringing a permanent Forest School to Palace Wood. In addition, we have helped the school purchase subscriptions, book bags as well as donating other resources to enrich the children's school experience. None of this would be possible without our fantastic school community!
We keep everyone up to date with our activities by publishing a termly newsletter (or half termly if we have a lot to tell you!). We also send out a poster and Parent Mail for each event and have noticeboards in both Acorns and Oaks which are full of useful information. All our events are on www.pta-events.co.uk/palacewood. We also have a closed Facebook Group – The Friends of Palace Wood where we share information and reminders.
If you would like to become involved or want to ask a question or make a suggestion, please do not hesitate to contact any member of the committee or ask in the office.
E-mail: pta@palacewood.kent.sch.uk
Our current committee is
Chair – Vacant
Treasurer - Lauren Skyes
Secretary – Carol-Anne Hawksbee
School Liaison and Charity Trustee – Lynne Emmerson
Committee Member and Charity Trustee – Ellie Kelsey
Committee Member and Charity Trustee – Lorraine Hagger
Committee Member – Shirley Waight
Committee Member – Amy Grant