From little acorns,
mighty oaks grow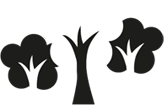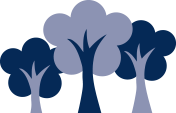 School Uniform
Uniform
PE T shirts (£7.00) are available via the shop in your Parentmail account.
White polo shirt*
Navy jumper/cardigan* (iron-on logo badges available from the office)
Grey trousers/skirt/shorts/pinafore
Navy summer dress
Grey/white/black socks
Black/grey tights
Black shoes (not trainers)
On PE days, your child can wear the following:
Plain black shorts
White T shirt / House coloured top (when house team is allocated)
Plain black tracksuit bottoms
Plain black tracksuit top (no hoods/zips)
Plain white or black trainers (no plimsolls)
School bags should be no larger than 40cm in length. (The Palace Wood ones are the perfect size)
Children are welcome in wintery weather to wear boots to school but we ask they change into their school shoes when they are at school.
If your child is seen to be not following the school's expectations with regards to uniform, they will bring a reminder slip home and will be expected to correct this promptly.
Should you have any issues with regards to uniform, please do not hesitate to speak to member of staff.
Please be aware with regards to P.E., see details below from our PE policy and a letter regarding earrings and jewellery in P.E.
- All jewellery should be removed and stored safely before each lesson (exceptions for cultural, medical and religious reasons – permission letter to be gained from the Headteacher).
- If children wear stud earrings they should be taken out by the child. If this is not possible, children should be encouraged to take their earrings off at home with the support of their parents. Palace Wood does not accept tape covering earrings.
- All long hair should be tied back
- Children who permanently wear glasses should wear them for all PE work.